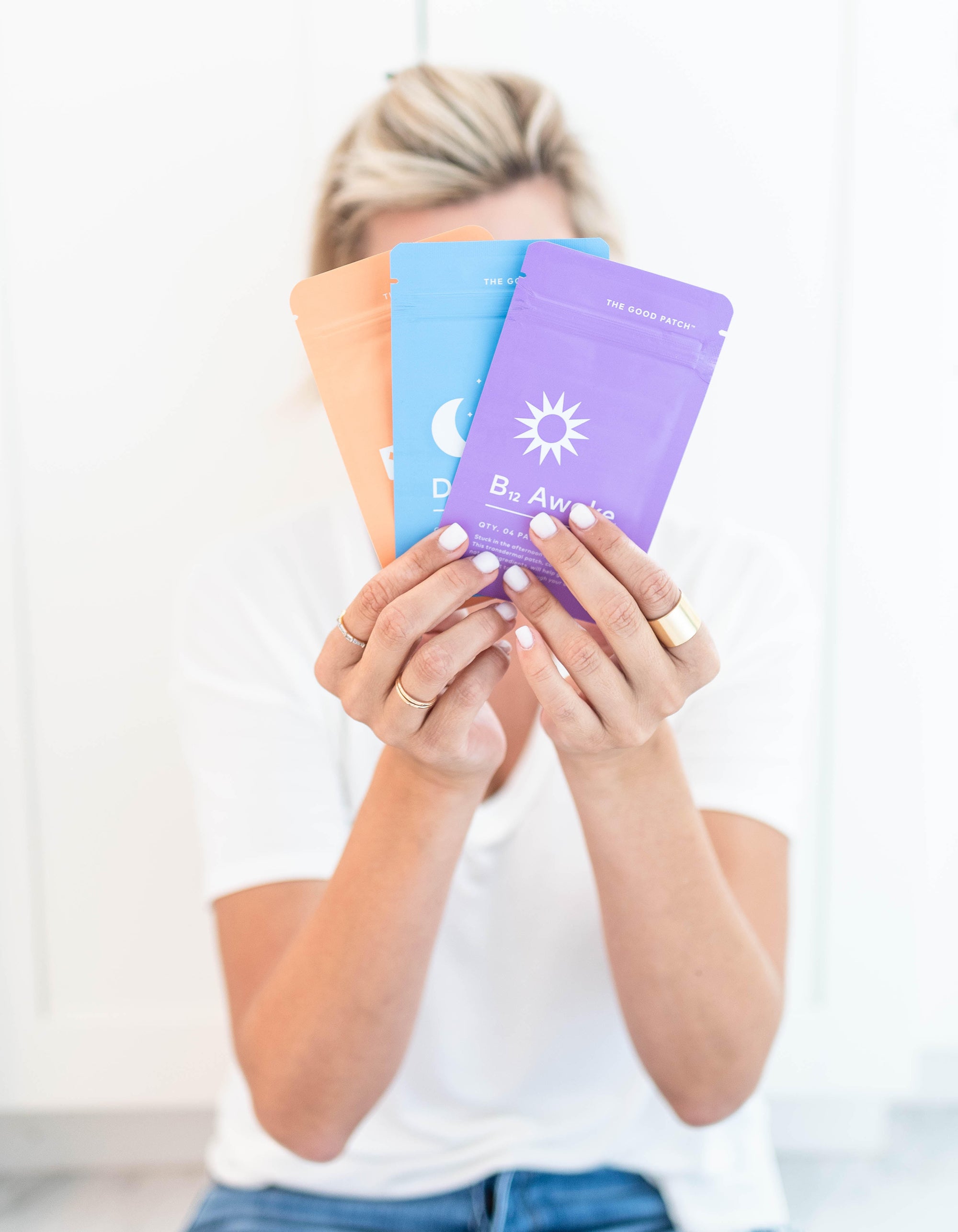 Plant-based wellness patches for
when the struggle is real.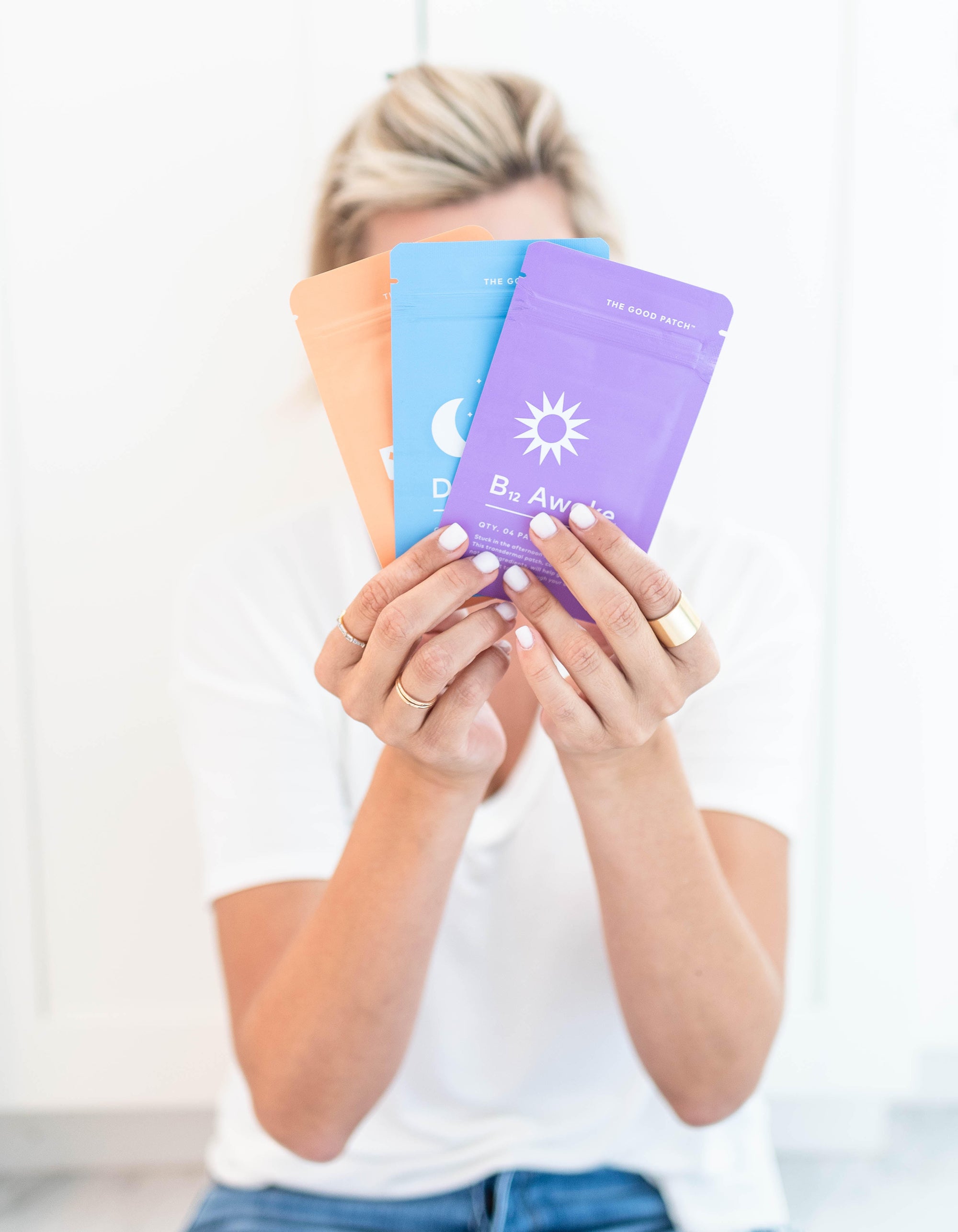 Founded in 2017, The Good Patch was created with one simple idea in mind: when the people around you feel good, life is more beautiful. We offer patches with purely plant based ingredients.
Why Patches?
Simply peel and stick. Our state-of-the-art patches allow for a steady and consistent ingredient delivery over the course of 8-12 hours. Just remove when you're done. 
You're in complete control!
Features
SUSTAINED
Patches work steadily and consistently over an 8-10 hour period. This means it won't pick you up and drop you down.
DISCREET
While we recommend the inside of the wrist, our patches can be placed on any clean and dry venous area on the body, so you can choose to show the patch or hide it.
QUICK
Patches are easy to throw in your pocket and apply whenever your day needs a boost.
RESPONSIBLE
Our patches are gluten free, dermatologically tested, paraben free, latex free, non gmo, cruelty free and vegan.
Plant-Based Patches

Shop the Collection

The Starter Set
Not sure which patch to try? The Starter Set is complete with five of our top-rated patches: B12 Awake, Dream, Be Calm, Hangover and Nite Nite. 11 Patches for $40 (Save $20!)